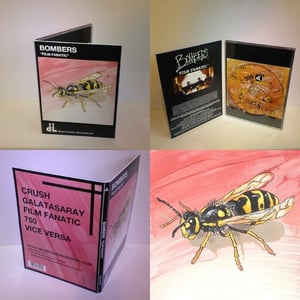 £

5.00 - On Sale
You thought the download was awesome until you saw this!
This boutique product presented in a full colour, 4 panel, DVD-Shaped Digipak is strictly limited to 100 copies.
With pre-orders already in for the 31-10-2011 release date time is already running out to get your hands on a piece of music history.
This five tracker contains 5 Bombers masterpieces:
1. Crush
2. Galatasaray
3. Film Fanatic
4. 750
5. Vice Versa
This is a very special product retailing at a budget price. Get it while you can.